Competitive Lead Times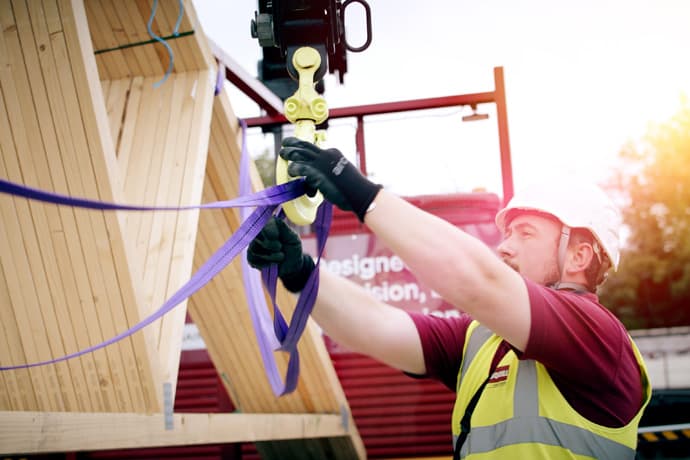 We are delighted to be able to deliver 10 working days lead times for all Roof Trusses, Spandrel Panels, Posi-Joists and JJI Joists.
As materials across the construction industry become harder to source, guaranteed lead times put a stop to unnecessary delays. Rather than creating hold ups, our reliable delivery teams can provide high quality materials on time, no matter where you are based in the UK.
Pasquill is proud to set a high standard on industry-beating lead times for all roof and floor solutions. Searching for a supplier that won't delay your build? Get in touch to speak to our friendly team.
Our five-star delivery service
For customers with tighter deadlines to reach, our express service delivers your materials directly to your site within 5 working days, no matter where you're based in the UK. Explore our express delivery options.
To ensure we can meet your deadline please provide ALL of the information below, once we have received this information a member of our design centre team will be in contact with you within 1 working day to quickly process your free quote.
– Delivery date of your goods
– Full name
– Mobile or landline phone number
– Full site address
– The products you require, including: Measurements or Drawings, Floor plans (i.e. foundation/ground floor/first floor), Elevations, Sections
Contact Us